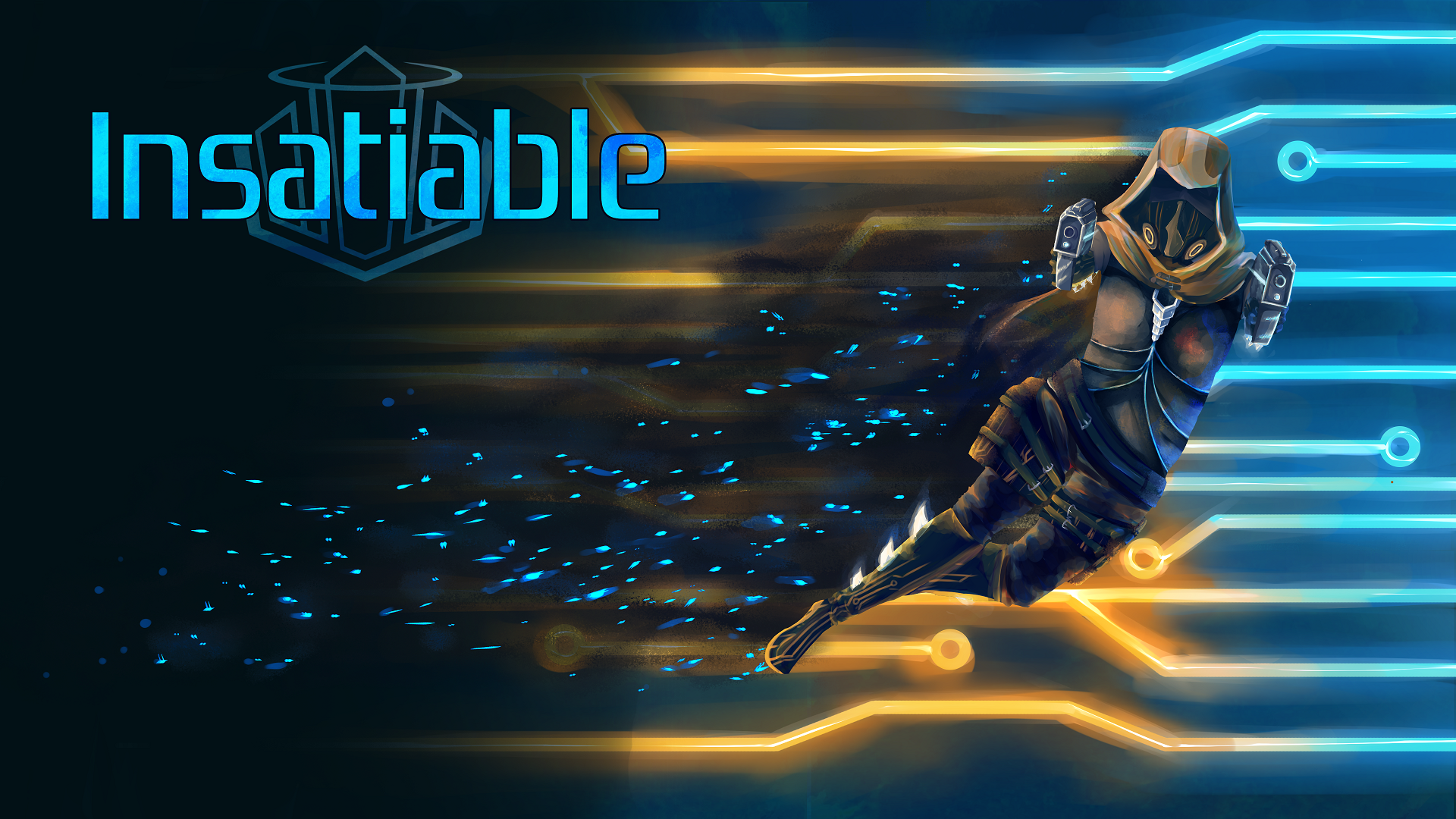 Insatiable
A downloadable game for Windows
In a world ravaged by the war between humans and man-made mutants, survival is a privilege and betrayal is a common concept. After enduring one too many betrayals, the battle-hardened ex-soldier Gress decided to end this madness once and for all, alone.

Jump into the role of a lone soldier set out to end a global war and utilize amazing powers to secure victory in every battle! Insatiable is a skill-based top-down shooter with plenty of challenge and blood-boiling action!
Alpha features:
Fast-paced top-down shooting!
2 weapons! - Dual pistols and a shotgun
2 powers! - Shadow dash and Timetwister
2 enemies! - Spooker and Rampager
Rank system! - Play well to earn the best ranks for each battle!
1 full mission filled with plenty of battles!
Controls (keyboard / X360 controller):
Movement: WASD / Left stick
Aim: Mouse / Right stick
Primary fire: Mouse 1 / RB
Secondary fire: Mouse 2 / RT
Power 1: Left shift, Space / LB
Power 2: E, Mouse 3 / LT
Use health item: Q / B
Pause = Esc, Enter / Start
You can press F11 to go fullscreen.
This game is still work-in-progress alpha, free for anyone to play and evaluate. As a group of gamedev students, we'd greatly appreciate any kind of feedback you might have! Leave your thoughts and feedback ( and cookies :3 ) on the comments below.

Download
Click download now to get access to the following files:
Insatiable 64bit.zip
211 MB
Insatiable 32bit.zip
186 MB
Comments
Log in with itch.io to leave a comment.
I got this,any possible solution?
This is a super cool game, I had a ton of fun playing it and really look forward to seeing how it develops in the future!
Gameplay for those that want a laugh -
I checked out the alpha too (and made a video). Died but eventually, success. :)


Just a first look at this bullet hell indie game. If you see anything you like, be sure to download the game and try it for yourselves ( and give the devs a shout-out).